An animated reading from "The chess tiger"
Image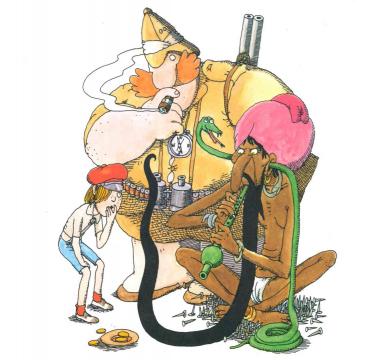 A new animated reading will be performed on Thursday, April 21, 2022, at 17.00 at University Central Library (building U6 Agorà, Piazza dell'Ateneo Nuovo 1, Milano). The animated reading is for all the children and is part of the project "Leggo anch'io" initiatives.
Martino Negri, professor of Childhood Literature and Literature Didactics at Milano-Bicocca University, and Federica Gardella, elementary school teacher at Bambini Bicocca elementary school, will read "The chess tiger" by A. Galloni (Barta Edizioni 2018).
Ciuffo has an uncle most people would like to have. Explorer, hunter, and archaeologist, Uncle Compass has done marvelous travels around the world and is never tires of new adventures. He lives in a big house with a garden where many bizarre animals he found during his extraordinary explorations live freely and happily. Some people say he just heard about a new incredible animal to look for in mysterious India: a chess tiger…
Who could resist the temptation to travel with him, maybe hidden and eluding their parents' control? Don't you all have an uncle Compass? Patience! This time you can travel with us, listening to the tales of his adventures and getting lost in the magnificent and bustling illustrations of Adelchi Galloni, very rich in detail, characters, and curious situation that give you the impression of being there, with Ciuffo and the mythical uncle.
This animated reading is for all children from primary and elementary school.
Enroll in the event
To take part in the event use the app Affluences: look for "Università Bicocca. Biblioteca di Ateneo – CuriosaMente", click on Prenota, and on Prossima fascia oraria disponibile.
We remind library users that kids below 12 aren't required the Green Pass to access the University.