A journey through history
Image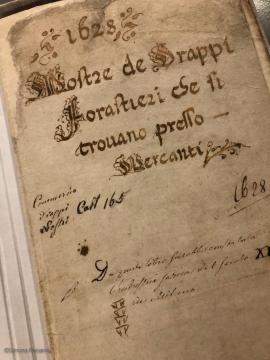 Join an adventure across history through the documents and treasures preserved at the State Archive: from Langobards to the first half of the 20th Century 
We will see the original copies of some manuscripts from different ages like the Lombard scroll from 721 (the oldest document preserved at an Italian State Archive), the Sforzesco Archive, and its preciousness ( an illuminated code of Bianca Maria Visconti and a scroll of Ludovico il Moro), the contract to paint the Virgin of the Rocks signed by Leonardo da Vinci, a diploma of Emperor Charles V, a "drawn" testament (not written) from the Sixteenth Century and autographs belonging to some famous characters from the Seventeenth Century.
The Historical Archive of the University Library is proposing guided tours to the State Archive of Milan after a long pause due to the pandemic.
It's possible to reserve one of the tours programmed from 12.00 to 14.00, on the following dates October 13, November 10, and December 15 after filling in the online form.
It will also be possible to visit the exhibition "During uprising and wars. Milanese archives during the age of Napoleon".